What does it mean to be deposed in your Georgia workers' compensation injury claim?  Should you be concerned if you have to testify at a deposition?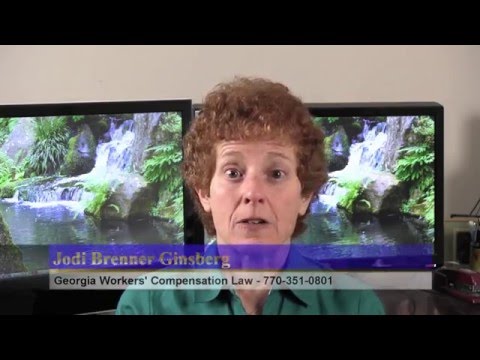 Under Georgia law, both sides – you, and your employer – are allowed to ask questions to the opposing side.  Your lawyer, for example, may depose a witness to your accident, or we may depose your supervisor if there are questions about notice of injury.
Your employer's lawyer may ask you to sit for a deposition to ask you how you remember your accident, where you were hurt and how your medical treatment is progressing.  Your employer's lawyer may also use a deposition to ask you about your medical history, prior injuries, and your daily activities after your accident.
Depositions take place in your lawyer's office, so they are less formal than a court hearing. However, your deposition testimony is taken under oath and anything you say can be used later for cross examination purposes.  This is why you should always prepare for your deposition by meeting with your lawyer ahead of time so you will know what to expect.
In this short video, I explain more about how workers' comp. depositions work and what you can expect.  Of course, if you would like advice about your case, I would be happy to help – please call me at  770-351-0801 or email me using the form on this page.
The following two tabs change content below.
Attorney Jodi Ginsberg represents employees who are injured on the job and who need medical care and missed wage benefits available under Georgia's workers' compensation laws.
Latest posts by Jodi Ginsberg (see all)